EcoGlobal and the EcoGlobal Foundation were founded by Jean-Philippe Henry, a French citizen who moved to the Philippines in 2012 to invest in eco-friendly business opportunities in an effort to preserve the environment through the adoption of environmentally sound technologies. Pure Earth (then known as the Blacksmith Institute) had listed the archipelago as one of the most polluted countries in the world and had highlighted lead contamination and population exposure from improper used lead battery recycling as a major issue.
Within 18 months EcoGlobal purchased a small scale licensed lead battery recycling plant at Meycauayan City, Bulacan. The ILA was invited to inspect the plant in 2014 and found the existing environmental management systems and amenities for the employees to be inadequate.
Initially, the lead battery recycling equipment was positioned on a dirt base that did not prevent lead contaminated acid leaking into the kit. This problem required the entire the plant to be removed from the site and a resin-coated concrete floor installation. The upgrade then began with equipment suppliers, Gravita and technical support from the ILA.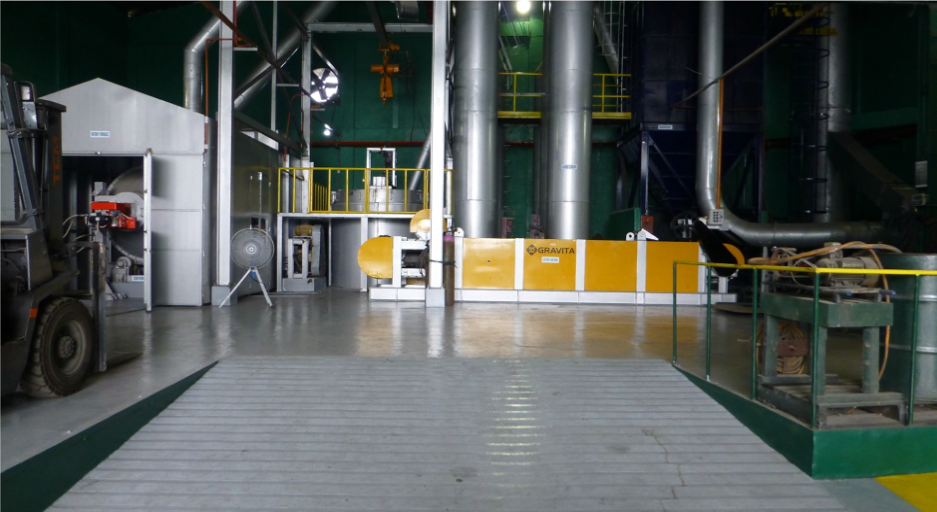 The rotary furnace was completely encapsulated with hygiene and combustion extraction ventilation to the baghouse. The length of the baghouse ducting was doubled to improve condensation of the fume and increase dust capture. Spark arrestors were also installed to reduce the risk of embers reaching the baghouse and making holes in the dust filter media.
Previously the used batteries were broken manually, and any electrolyte drained into the adjacent Meycauayan river. Ecoglobal installed a ventilated battery saw and an effluent treatment plant (ETP) to neutralise the acid prior to discharge, ensuring enviornental standards of the plant effluent.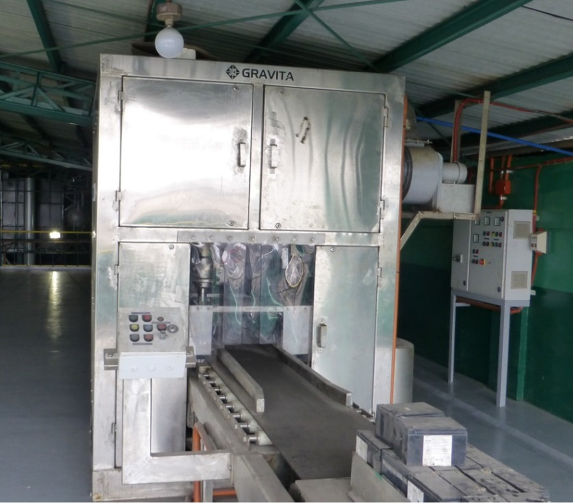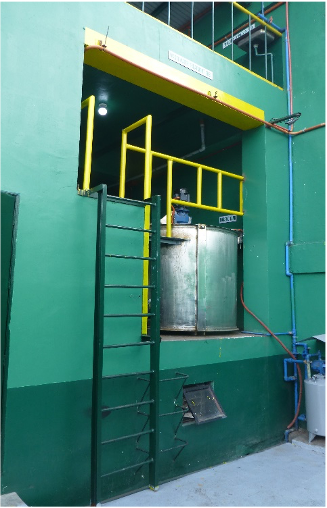 A proprietary screw conveyor charge unit supplied by Gravita was purchased to charge the furnace with battery plates, reagents and fluxes using a rail track to the front of the furnace.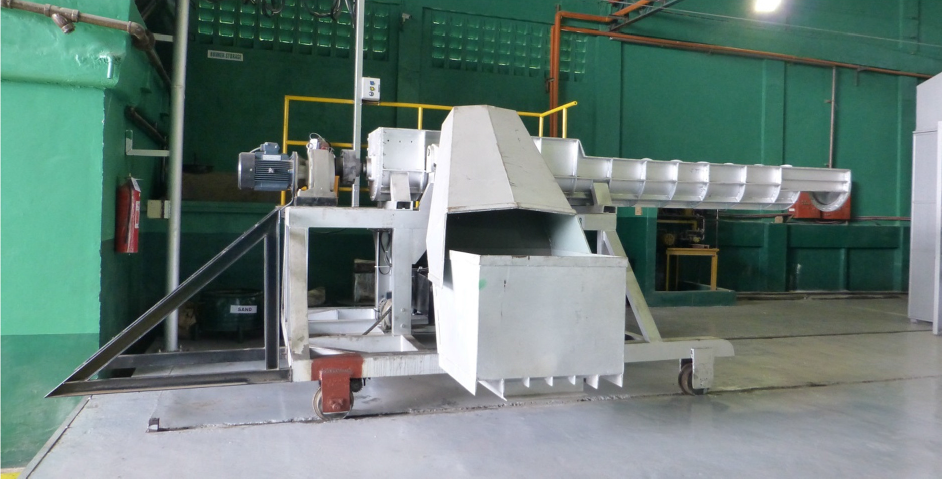 It was also possible to install a refining crucible to enable the production of 99.99% pure lead ingots. Instead of manual casting an automated casting machine was installed.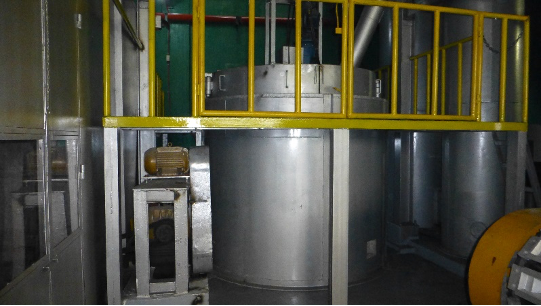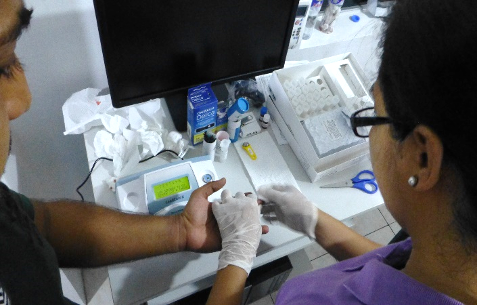 Employee's amenities were upgraded to include ventilated changing and shower facilities, a mess room, and a safety storeroom for clean workwear and personal protective equipment (PPE). Regular blood lead testing and occupational health surveillance were also introduced for all employees.